Gel Lead Acid Battery Deep Cycle Ups Battery 12V 200AH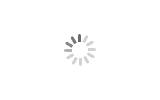 Gel Lead Acid Battery Deep Cycle Ups Battery 12V 200AH
MAXI

GUANGDONG

≤1000 pcs 20 days

5000 pcs per month
UPS BATTERY 12V 200AH Feature:
1.Long life
2.Green environment
3.High reliability
4.Small internal resistance
5.Small self-discharge
6.High security

Long service life
1.Variety of rare earth element has been added to the internal grids, which will result in a 25% rise in service life. The enhanced grid will become somewhat immune to corrosion.
2.Green and environment protection
3.The laminated sealing tech will 100% insulate acid leakage of batteries and effectively prevent the acid fog from polluting environment.
High reliability
1.It adopts advanced assembly technology combining with precise quality management system to improve the shock resistance of the batteries and effectively avoid failures caused by cold solder or false solder or vibration during transportation and use.
2.Small internal resistance and high homogeneity
3.It adopts clapboards with special fine fibers to expand the reaction area of positive and negative plates, which greatly reduce the internal resistance of the batteries and avoid rising resistance caused by the reduction of fatigue durability during using.
4.It adopts (50-60KPS) assembly pressure to effectively minimize the abnormal increase of internal resistance of the batteries that is caused by the reduction of plate group pressure after acid filling;
5.The high equality of internal resistance greatly improves the homogeneity of storage batteries in use.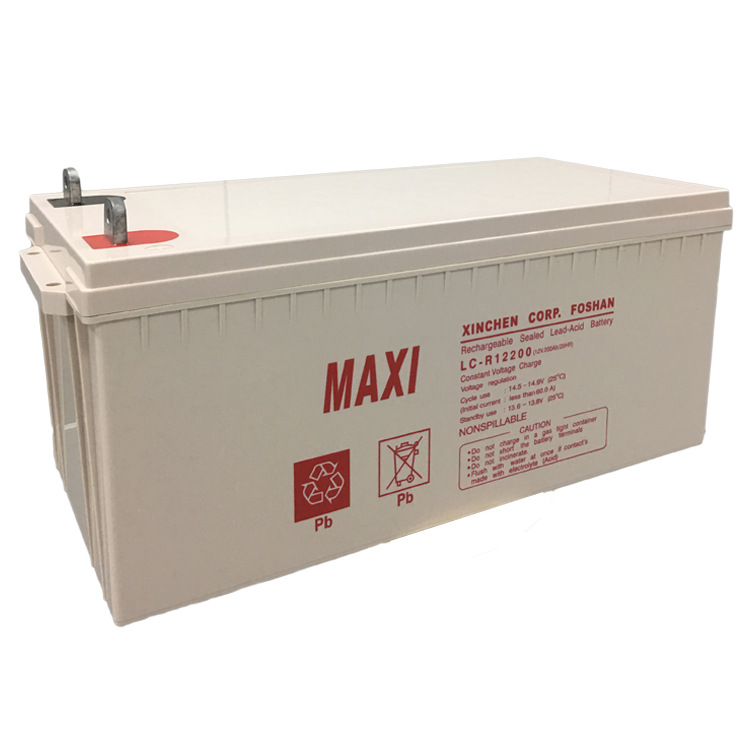 Battery Type

LC-R12200 12V/200AH

Design Life

5 Years

Capacity

20HR(10.0A,1.8V)

5HR(34.0 A,1.75V)

3HR(50.0 A,1.75V)

2HR(70.0 A,1.75V)

200.0AH

170.0 AH

150.0 AH

140.0 AH

Dimension

Lenght

Width

Height

Total Height

522±1.5mm(20.55inch)

240±1.5mm(9.45inch)

219±1.5mm(8.62inch)

244±1.5mm(9.61inch)

Weight

56.6Kg (124.67lbs)

(25 ℃)Internal Resistance

≤4.0 mΩ (Charging Saturation Status

(25 ℃)Self-discharge

About 3% / Month

(20HR)Capacity While Various Temperature

40 ℃

25 ℃

0 ℃

-15 ℃

102%

100%

85%

65%

Complementary Charging System

Cycling Use

Standby Use

14.4~15.0V(-30mv/℃),37.0A Max initial current

13.6~13.8V(-20mv/℃)