19inch High Frequency Online Rack Mount Ups 1kva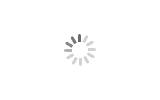 19inch High Frequency Online Rack Mount Ups 1kva
MAXI

GUANGDONG

≤100 units 20 days

3000 units per month
19inch High Frequency Online Rack Mount Ups 1kva
Sine wave output no matters in AC mode or battery mode can provide sine wave power source with low distortion. It provides the best power source guarantee for the load equipments for users.

1.Rotate LCD Display.
2.Adaptive Load Management
3.Pure sine wave output provides best power protection
4.It sdopts standard frame structure design. The structure is compact.
5.Output Power Factor 0.9 Optional
6.Voltage surge protection and strong anti-interference function
7.Input null line and fire detecting function:it can detect if the null line and fire wire are wrongly connected.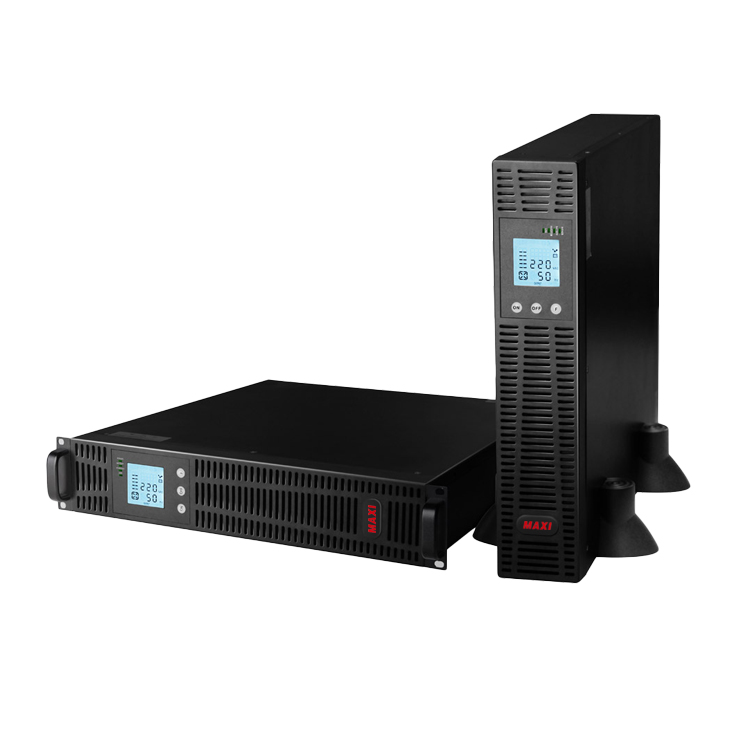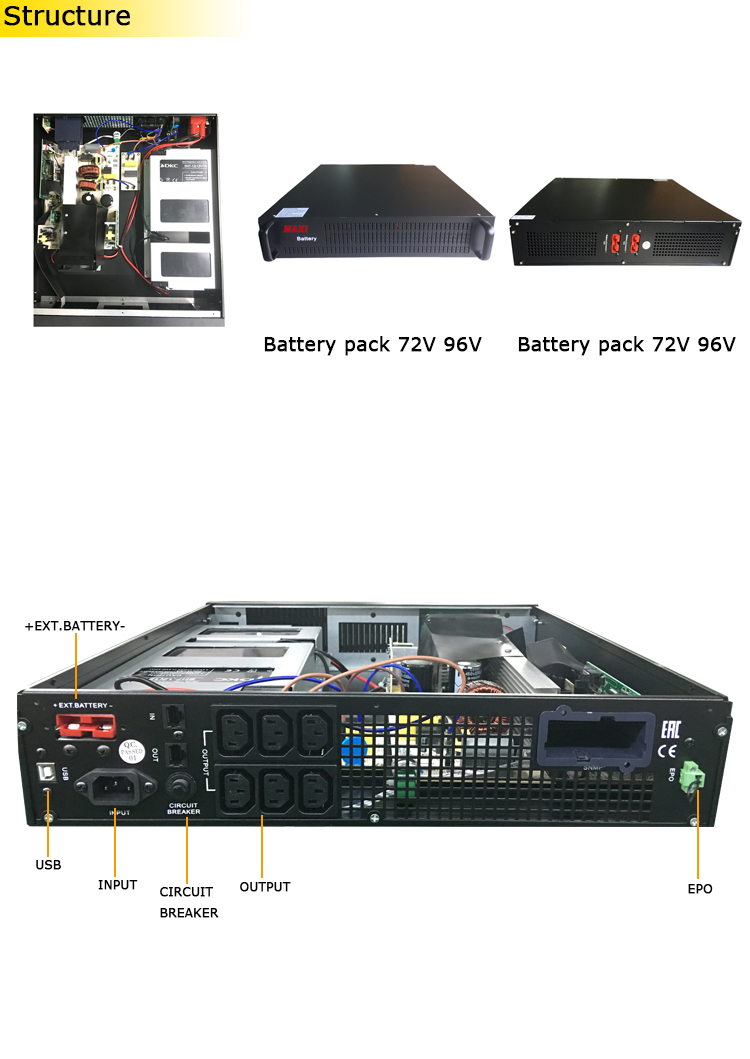 Model

RMT 1K

RMT 1KL

Rating

1KVA/900W

Input

Input phase

Single phase & earth ground

Voltage range

(90±5)VAC~(290±5)VAC

Power factor

≥0.99

Voltage range of bypass

(80±5)VAC~(286±5)VAC (default:80VAC~264VAC Could be adjusted by software)

Output

Output phase

Single phase & earth ground

Rated voltage

220VAC ①

Power factor

0.9

Voltage precision

±2%

Output wave form(AC&battery modes)

Pure sine wave

Output frequency

Normal mode

1. synchronize with the input frequency in the range 46 Hz~54 Hz

2. 50Hz (40Hz<input frequency <46Hz , 54Hz<input frequency <60Hz)

3.Can be set as 60Hz

Battery mode

Inverter overload capacity(Utility power,25℃)

105%±5%<Load≤125%±5% 50s transfer to bypass

125%±5%< Load <150%±5% 25s transfer to bypass

Load > 150%±5%,300ms transfer to bypass

Transfer time

0ms (Normal mode←→ Battery mode)

<4ms(Normal mode←→Bypass mode)

Crest factor

3:1

Battery

Batteries voltage

36VDC

Battery Quantity

3pcsx7AH

Long backup ext battery

Battery Type

Sealed lead acid maintenance free (SLMF)

Backup Time(25℃)

Full load≥5min (Standard)

Charging current

1A

6A

Rang of applications

Education sector、Financial sector、Home appliances

IT sector、Medical sector、Traffic sector、Telecom sector

Networking sector