Pure Sine Wave 6kva Elevator Ups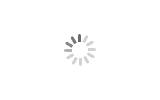 Pure Sine Wave 6kva Elevator Ups
MAXI

GUANGDONG

≤100 units 20 days

2000 units per month
Pure Sine Wave 6kva Elevator Ups
MXH 6KVA is true sine wave double conversion Online UPS, that provides output power factor 0.9 for high performance and efficiency. With Microprocessor control design, it lowers the defective rate of UPS to guarantee high reliability and to protect any critical applications.

1. 0.9 output power factor
2. Adjustable Input Voltage 208V/220V/230V/240V
3. Pure Sine Wave Output,True Onlie Zero Transfer Time
4. Shipping cost saving with its compact structure and small dimension
5. New topology with high power desity circuit is better for noise and surge protections.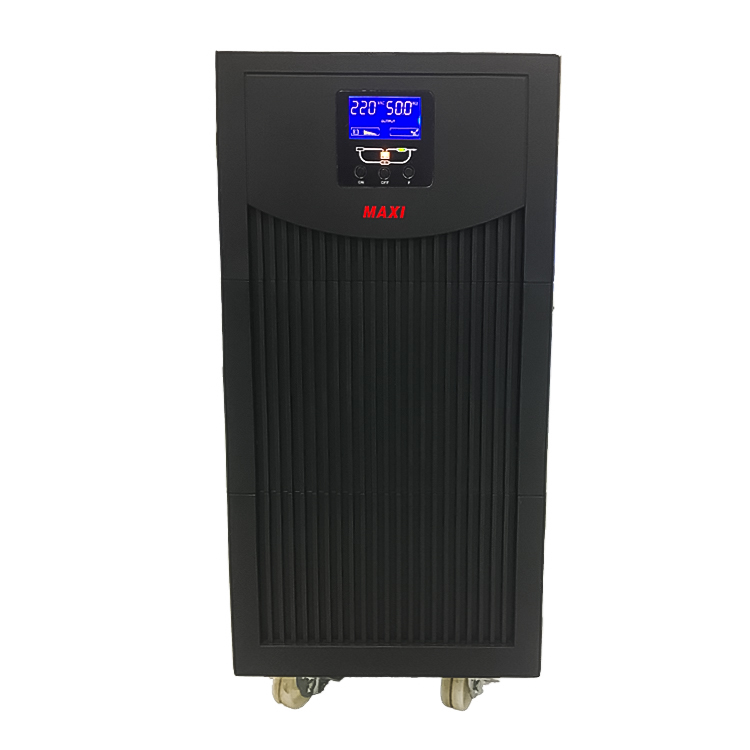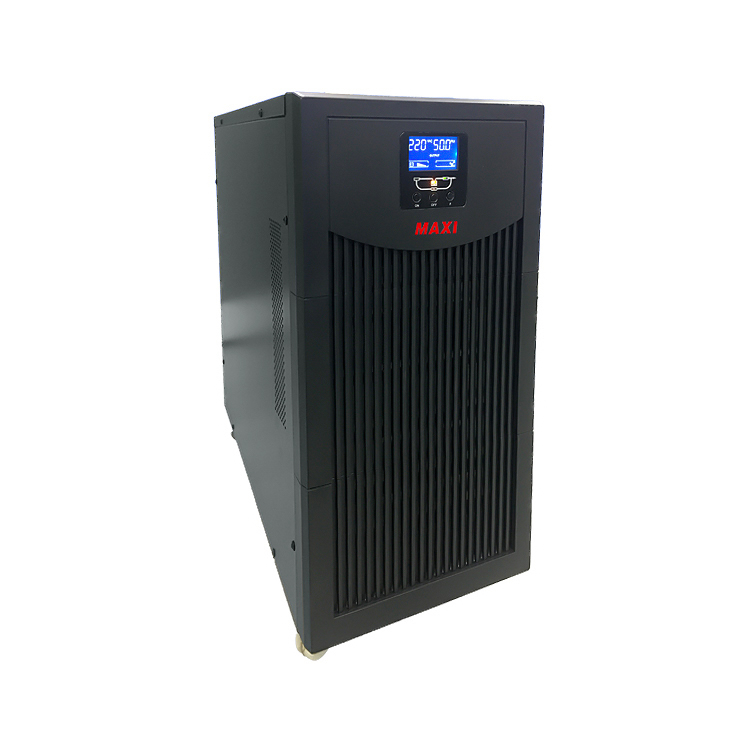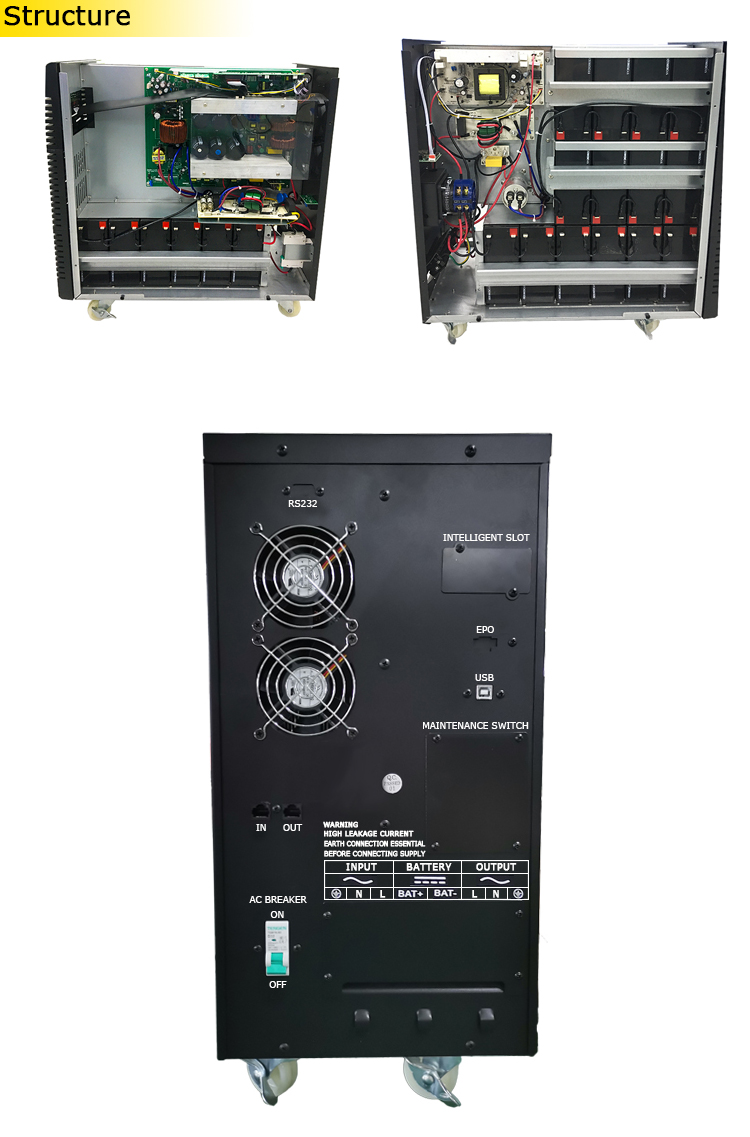 Model

MXH 6K plus

MXH 6KS plus

Rating

6KVA/5.4KW

Input

Input system

Single phase & earth ground

Voltage range

(120±5)VAC~ (274±5)VAC

Power factor

≥0.99

Voltage range of bypass

(60±5)VAC~ (300±5)VAC (default: 80VAC~264VAC Could be adjusted by software)

Output

Output system

Single phase & earth ground

Rated voltage

220VAC ①

Power factor

0.9

Voltage precision

±1%

Output frequency

Normal mode

1.The output frequency synchronizes with the input frequency when the input frequency is in the range of 46 Hz~ 54 Hz.

2.The output frequency is 50Hz when the input frequency is not in the range of 46 Hz~ 54 Hz.

3.Can be set as 60Hz.

Battery mode

Inverter overload capacity (Utility power, 25℃)

105% ±5% < Load ≤ 125% ± 5% 60s transfer to bypass

125% ±5% < Load < 135% ± 5% 30s transfer to bypass

Load > 135% ± 5%, 100ms transfer to bypass

Transfer time

0ms (Normal mode←→ Battery mode)

<4ms (Normal mode←→Bypass mode)

Crest factor

3:1

Battery

Batteries voltage

192VDC

Battery quantity

16

None

Battery Type

Sealed maintenance-free lead –acid battery of battery voltage 12V/7AH

Backup Time (25℃)

Full load ≥ 5min (Standard)

Charge current

1A

5.5A

Dimensions (L*W*H)mm

533x260x560

425x190x328

Weight (kg)

55

12.5