Online 6kva ups systems for computers PF 1.0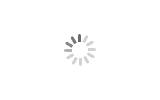 Online 6kva ups systems for computers PF 1.0
MAXI

GUANGDONG

≤100 units 20 days

2000 units per month
The MXG Pro is a 6KVA Online UPS that delivers continuous, pure sine wave AC power to critical electrical equipment. It protects your equipment from blackouts, brownouts, sags, surges, and noise interference.



1.The Double Conversion Online technology, protects attached critical equipment by providing stabilization and power conditioning to incoming electrical power.
2.Wide range power input for applications with unstable incoming power input.
3.After full battery discharge, the MXG 6KVA Pro automatically restarts when utility power returns
4.Vital monitoring and precise information is brightly displayed on the front LCD interface.
5.Output PF 1.0

Rated Capacity

6000VA/6000W

Model

MXG 6KS HPro

MXG 6KVA HPro

Input

Input connection

L+N+PE

Input rated voltage

208/220/230/240VAC

Voltage range

110~300VAC,110~ 176VAC 、264~300VAC(limited power)

Frequency range

50/60±6Hz(default) ,±10Hz(adjustable)

Input PF

≥0.99

Total input THD

≤4% linear load , ≤6% non-linear load (PF=0.8)

Output

Output connection

L+N+PE

Output voltage

208/220/230/240VAC

Output accuracy

±1%

Output frequency

Line mode: follow AC frequency,battery mode:50/60Hz±0.1%

Output THD

≤2% linear load,≤5% non-linear load(PF=0.8)

Output PF

1

Transfer time

0ms,ECO to BAT 2ms

Overload

AC mode :

30min@102%~ 110% Load

10min@110%~ 130% Load

30s@130%~ 150% Load

500ms@>150% Load

Batterymode:

10min@102%~ 110% Load

1min@110%~ 130% Load

10s@130%~ 150% Load

500ms@>150% Load

Overall efficiency

AC model

max:95 . 5% , full load 95%

Battery mode

max 95 .3% , full laod 94.8%(20pcs battery)

Charger

Battery type

Sealed lead acid maintenance free

Battery number

16~20PCS ×7AH

Charging current

1~ 12A adjustable,1A default

Charging system

2-step/3-step charging

Interface

RS232

5PIN/Pitch2.0mm,baudrate 2400

Expansion slot

2×5PIN/Pitch2.54mm,SNMP card、USB、Dry contact card

EPO

2PIN/Pitch2.0mm,dry contact

manual bypass

2PIN/Pitch2.0mm, dry contact

Enviromental parameter

Opterating ambient

temperature

0~40℃

Operating ambient humidity

20%~95% ( non-condensing)

Storage temperature

- 15~60℃(battery:0~40℃)

Altitude

not over 1000m,above 1000m power derated,max 4000m,refer to IEC62040

Noise

<50db

Physical parameter

DxWxH(mm)

502*190*327

532*260*549

N.W.(kg)

12kg

55.7kg

Standard & Certification




EN/IEC 61000, EN/IEC 62040, GB/T 7260, GB/T 4943, YD/T1095, TLC