Mppt 3kva solar inverter for home price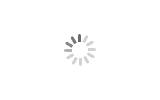 Mppt 3kva solar inverter for home price
MAXI

GUANGDONG

≤200 units 30 days

2000 units per month
SIML 3KVA series single-phase off-grid solar inverter is suitable for non-power area, nomadic area, communication base station, unstable power supply area, island, border post, scenic area management office, newspaper booth, residential area etc. Equipped with LED & LCD display, it supports USB/RS232/RS485, with compact design and high cost-effective performance.

1. Efficient
* High PV input voltage range
* High AC input voltage range
* 150% overload
* Output power factor is 1.
2. Flexible
* Multi charging voltage settings & multi working modes
*Settable charging mode
* Nonlinear load can be connected
* Built in 60-80A MPPT solar charger
* Supports AGM(sealed lead acid) and lithium batteries
3. Reliable
* Support battery balancing function which can optimize battery performance and prolong battery life
* High frequency isolation
4. Convenient
* Home appliance design, easy to operate
* Wall-mount type, small in size, light in weight, easy to install.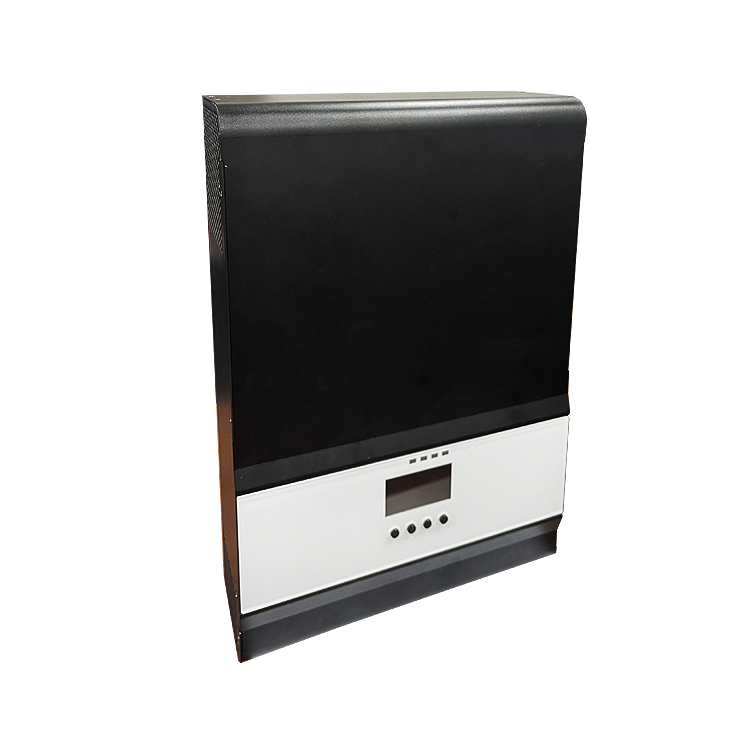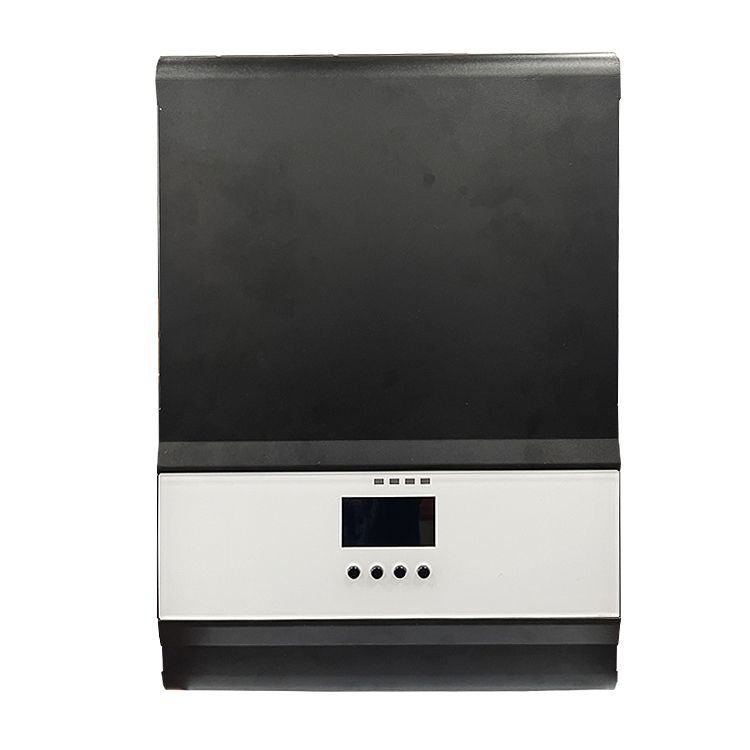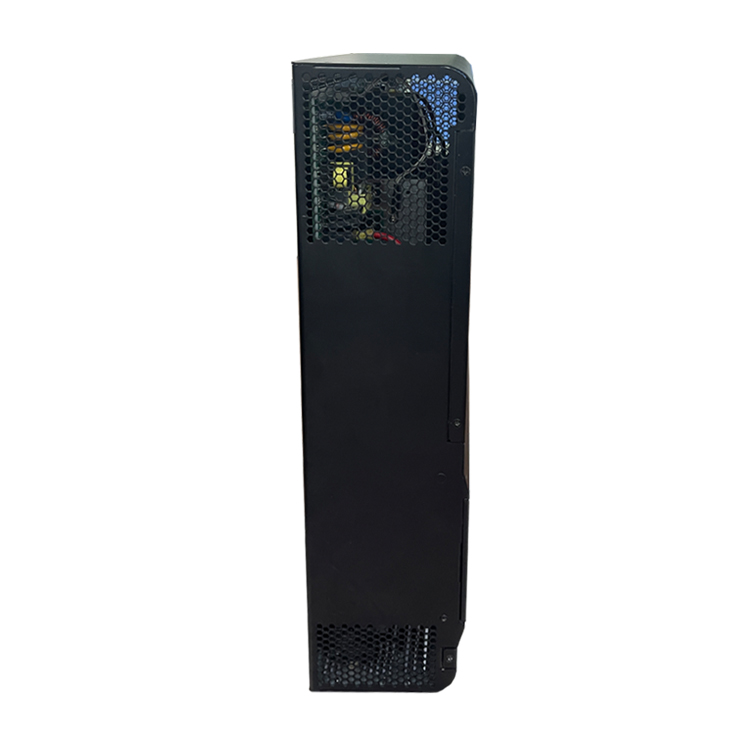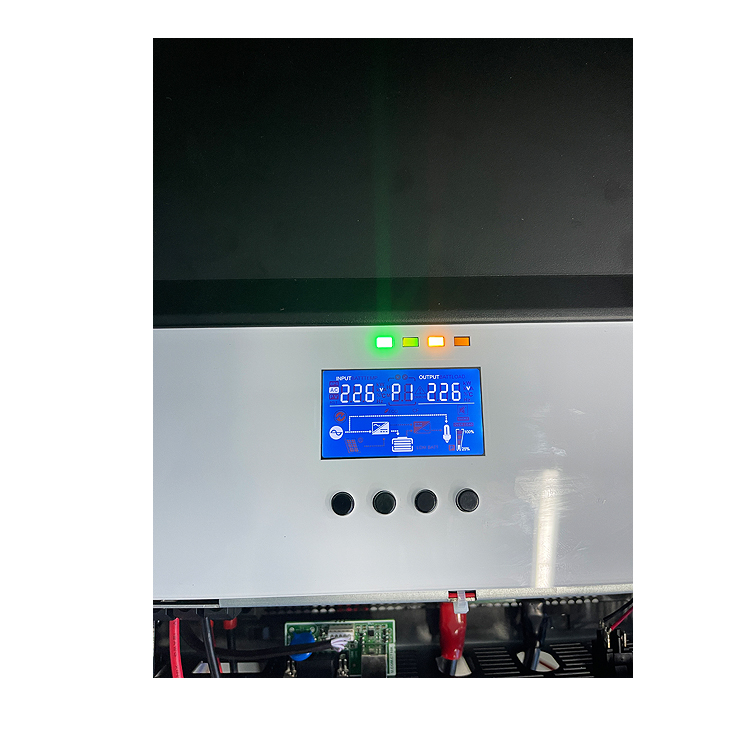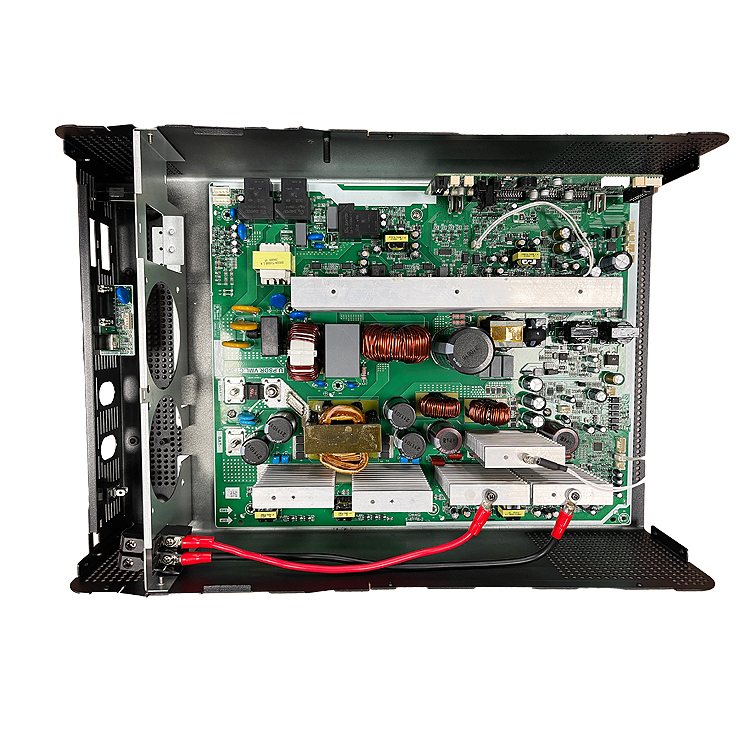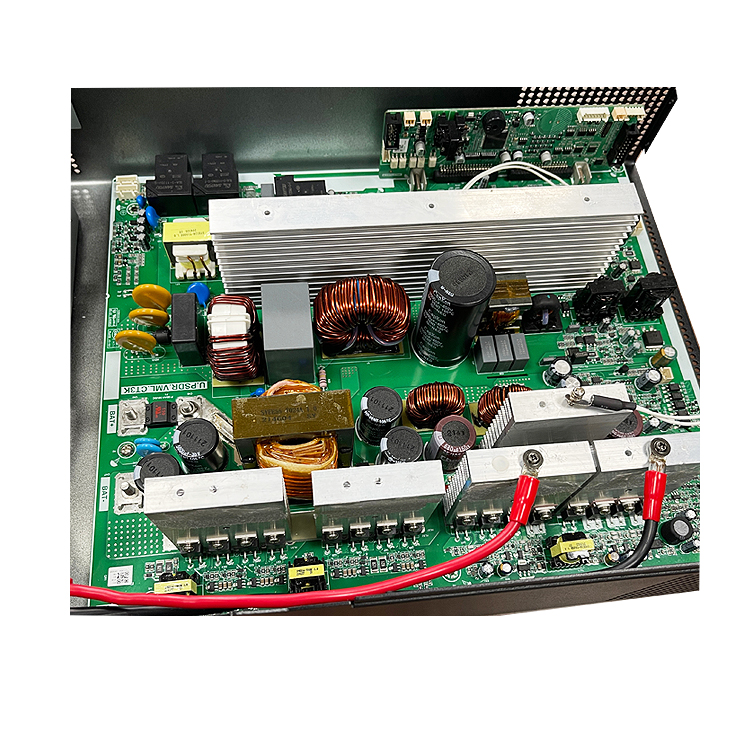 Input

Input Voltage

Item

Value

Comments

Main topology

L + N + PE




Nominal voltage

220VAC

Settable:

208/220/230/240 Vac

Input Voltage Range

90~280Vac

Settable

Input Low Loss

154Vac(default)

Settable:90-154

Appliance mode

185Vac

UPS mode

Input Low Comeback

Low Loss voltage +9V




Input High Loss

264Vac(default) Settable:264-280

Appliance mode

264Vac

UPS mode

Input High Comeback

High Loss voltage -9V




Input Frequency

Nominal Frequency

50.0Hz/60.0Hz




Frequency Range

40/70Hz




Freq. Low loss / Comeback

44/44.5Hz@50Hz(UPS mode) 40/40.5HZ@50HZ(APP mode)




54/54.5Hz@60Hz(UPS mode) 40/40.5HZ@60HZ(APP mode)




Freq. High loss / Comeback

56/55.5Hz@50Hz(UPS mode) 70/69.5Hz@50Hz(APP mode)




66/65.5Hz@60Hz(UPS mode) 70/69.5Hz@60Hz(APP mode)




Input current

Nominal Current (RMS)

13.6A

Vrms=220V Line mode with 100% capacity. Charger not included.

Max Current (RMS)

40A

Depends on the breaker

Battery

Battery information

Battery Pieces

2pcs

12V/PCS

Auto Restart Function

Yes




Battery test function

No




Battery type

VRLA/LI




Nominal Battery voltage

N*12V

@25℃

Battery management

Yes




Battery protection

Battery Leakage

<500µA




Battery over Voltage

32V




Battery under voltage

10.5V*N

Settable:10*N~11*N

Battery low voltage alarm

10.8V*N

Settable:10.3*N~11.3*N

Over current protection

Fuse

Fast acting

Charger

Charger(line mode)

Charging voltage

FV MODE : 27 V Settable:26.6~27.8V CV MODE : 28.2V Settable:28~29V




Temperature Compensation

No




Charging Current

5~60A

Settable

Charging mode

Two/Three/Auto Settable

Three states: CC/CV/Float Two states: CC/Float

Charge Voltage Accuracy

±5%

Calibrated by RS232

Charger(PV)

PV

MPPT




PV

1500W




MPPT

30-115Vac




Max PV voltage

145Vac




Max PV current

60A




Max charging current

/

120A




Output

Output Power rating

Output topology

L + N + PE




Output power

3kVA




Output voltage

Nominal Voltage

208/220/230/240 Vac

Default 220V ,Manual set by RS232 or LCD

Waveform

Sinusoidal




Voltage Regulation

±5 %




Voltage distortion

<5%

1.Full non linear load

<3%

Full linear load

DC offset

±100mV (Bat mode)

Empty load and linear load mode

Output Frequency

Nominal Frequency

50.0 / 60.0 Hz

50/60Hz auto selection (default on)manual set by RS232, default 50 Hz

Line Mode

50Hz: (44-56)Hz (UPS mode) (40-70)Hz (APP mode)

60Hz: (54-66)Hz (UPS mode) (40-70)Hz (APP mode)




Battery Mode

50/60Hz




Frequency regulation

0.1%




Output overload battery mode

102%<Load ≤110%

1 minute minimum, then alarm and turn off output (operation environment temperature 0-40℃)




110%<Load ≤130%

10 seconds minimum, then alarm and turn off output




130%<Load ≤150%

3 seconds minimum, then alarm and turn off output




Load>150%

200 ms minimum then alarm and turn off output




Output Short Circuit Protection

Battery mode

Current limitation




Line mode

Breaker(40A)




Transfer time

Transfer time

Line Mode To Battery Mode

10ms(typical)

UPS mode

10ms(typical)

Appliance mode

Efficiency

Efficiency

Line Mode

>99.5%@3Kva

Full R load, without battery connect; Efficiency VS load curve with different input voltage

Battery Mode

>90.5%@1Kva

>93.5%@2Kva

>93.5%@3Kva

Full R load; Efficiency VS load curve with different input voltage

Standby power

<60W

Empty load mode, battery disconnected