Low Frequency Online Ups 30kva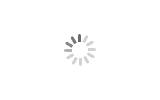 Low Frequency Online Ups 30kva
MAXI

GUANGDONG

≤100 units 25 days

200 units per month
MXD 11 30KVA Features:
MXD 30KVA low frequency online UPS is transformer based, which address the customers' needs for high reliability, stability, stability and quality. Features with double conversion topology, input harmonic filter, IBGT based SPWM inverter, MXD 30KVA UPS offer load perfect Sine wave to fulfill all kinds of businesses' requirement for highly reliable, highly stable, high quality, uninterruptible power supply.

1.Low Frequency and Double Conversion Online Technology.
2.Transformer Based Online UPS
3.High End IGBT Based Inverter
4.Smart LCD Display for Real-Time information
5.Has Overload & Short Circuit Protection.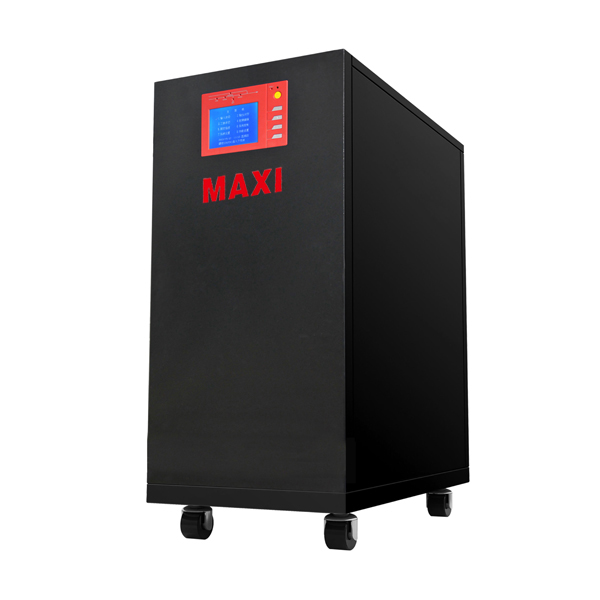 Index

MXD11 30K

Input

Input voltage

Rated voltage

220VAC

Phase

Single phase with ground

Turn on voltage range

220±25% VAC

Bypass voltage range

220VAC±25%

Bypass low loss

165VAC

Bypass low comeback

Low loss +10VAC

Bypass high loss

275VAC

Bypass high comeback

High loss-10VAC

Line low loss/comeback

(165±5) VAC /(180±5) VAC

Line high loss/comeback

(275±5)VAC/(260±5)VAC

Input frequency

Rated frequency

50Hz

Frequency low loss

(40~49)±0.2Hz(default:46Hz)

Frequency low comeback

Frequency low loss + 0.5Hz

Frequency high loss

(51~60)±0.2Hz(default:54Hz)

Frequency high comeback

Frequency high loss - 0.5Hz

Input power factor

Input power factor

Max 0.8

Generator

Support generator input

Input current

Rated current

189A

Input protection

Rated protection

200A

Output

Output power

VA/watt

30KVA/24KW

Rated voltage

220VAC

Phase

Single phase with ground

Voltage range

200/208/220/230/240VAC

Voltage regulation

±2%

Voltage distortion

≤8%

≤3%
DC offset

≤200mV

Transient response

≤9%

≤6%

Transient recovery

≤60ms voltage recovery to 90%

Bypass output before turn-on

Yes

Crest ration

3:1

Output frequency range

Line mode

1.Same as input frequency(46Hz~54Hz)

2.50Hz(Input frequency>54Hz or Input frequency<46Hz)

Battery mode

(50+0.1) Hz

Slew rate

1 Hz/Sec

Efficiency

Line mode

> 87%

Battery mode

> 88%

Overload

line mode/battery mode

Overload warning only

2Min,then transfer to bypass and alarm.

30S,then transfer to bypass and alarm.

0.5S,then transfer to bypass and alarm.

Automatically recovery

Yes

Short protection

Line/battery mode

Cut off output and alarm after 3S

Transfer time

Line to battery mode

0mS

Battery to line mode

0mS

Battery and charger

Battery

Rated voltage

192VDC
Protection

Low alarm voltage / comeback voltage

(180.8V±4V)/ (188.8V±4V)

Shutdown voltage

(176V±4V)/ (184V±4V)

(160V±4V)/ (168V±4V)

Battery protection

Overcharge protection

(250V±4V)

Charger

Output voltage

(220±2)VDC

Charge time

Determined by battery capacity

Charge current

7A

Interface

Alarm silence

Support

DC power turn-on

Support

Automatically restart

Support

alarm

Battery mode

Beep/4s

Battery low/charger fault

Beep/1s

UPS fault

Continuously beep

Overload

Beep/1s

Bypass mode

Beep/2Min

Communication

RS232/ RS485 interface

Support

Output dry contactor

Support

Intelligent slot

Support

Monitor software

Appending with UPS

Cooling

Force air cooling

Display

LCD displays UPS status

Support
Environment

Work temperature

0℃~40℃

Altitude

<1000m

Audible noise

≤55dB

Storage temperature

-15℃~45℃

Work humidity

20%~95%

Machinery features

Size

UPS net weight and size

W*H*D(mm)

455*1055*830

Net weight(Kg)




Optional functions

60Hz

Support

Converter mode

Support

ECO mode

Support

EPO mode

Support