High frequency online 2kva ups with battery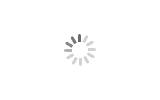 High frequency online 2kva ups with battery
MAXI

GUANGDONG

≤200 units 20 days

4000 units per month
MXP 2KVA
This is an uninterruptible power supply incorporating conversion technology. The double-conversion principle eliminates all mains power disturbances. A rectifier converts the alternating current from the utility power to direct current. This direct current charges the batteries and powers the inverter. On the basis of this DC voltage. the inverter generates a sinusoidal AC voltage which is constantly powering the loads.

1.Pure sine wave double conversion online UPS
2.Comprehensive electric isolation and bypass protection
3.Input PFC technology, reduce harmonic pollution to the power grid.
4.Automatic alarm; Self-testing function
5.Wide Input frequency range
6.Adopt intelligent battery management, saving charging time and extend battery life
7.DC start when power off, convenient and reliable; restart automatically when electricity is restored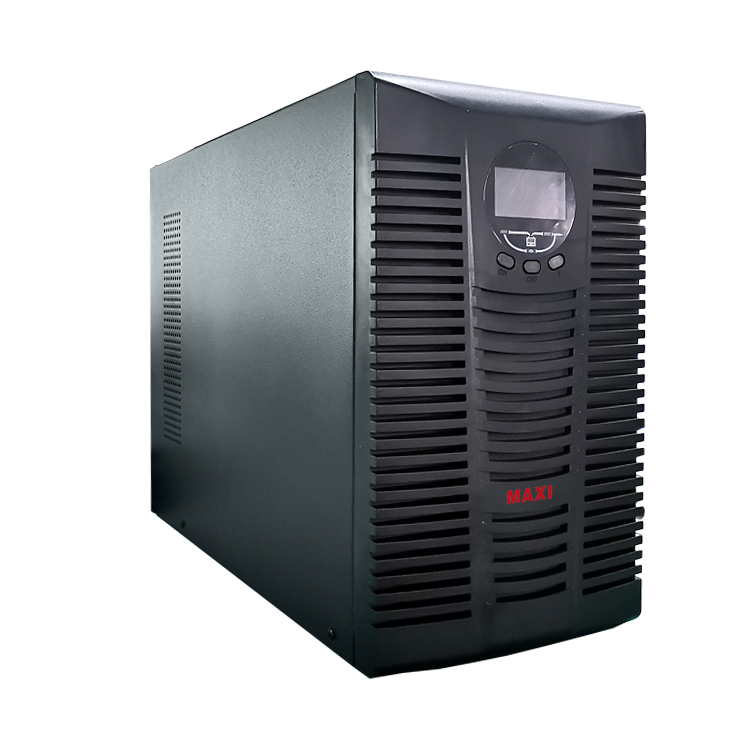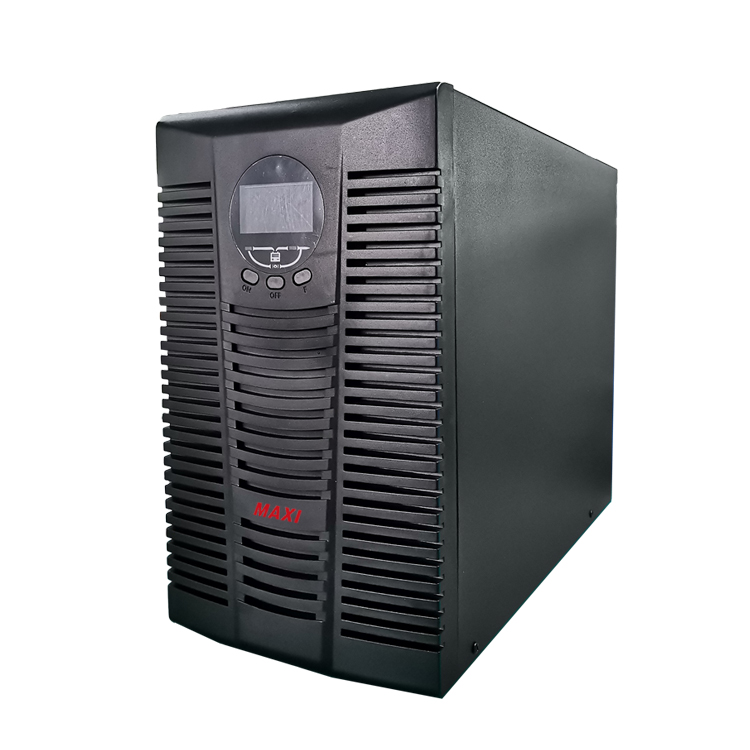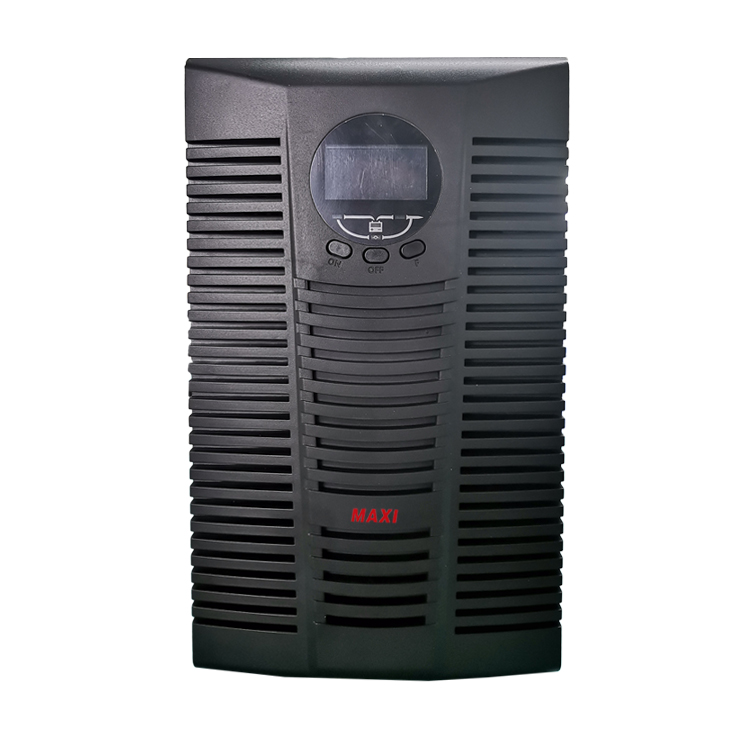 1.Electrical performance
Model

2K

2KS

Rating

2KVA/1800W

Input

Input system

Single phase & earth ground

Voltage range

(90±5)VAC~ (300±5)VAC

Power factor

≥0.99

Voltage range of bypass

(80±5)VAC~ (286±5)VAC (default: 80VAC~264VAC Could be adjusted by software)

Output

Output system

Single phase & earth ground

Rated voltage

220VAC ①

Power factor

0.9

Voltage precision

±2%

Output frequency

Normal mode

1.The output frequency synchronizes with the input frequency when the input frequency is in the range of 46Hz~ 54Hz.

2.The output frequency is 50Hz when the input frequency is not in the range of 46Hz~ 54Hz.

3.Can be set as 60Hz.

Battery mode

Inverter overload capacity (Utility power, 25℃)

105% ± 5% < Load ≤ 125% ± 5% 50s transfer to bypass

125% ± 5% < Load ≤150% ± 5% 25s transfer to bypass

Load > 150% ± 5%, 300ms transfer to bypass

Transfer time

0ms (Normal mode←→ Battery mode)

<4ms (Normal mode←→Bypass mode)

Crest factor

3:1

Battery

Batteries voltage

72VDC/96VDC

Battery quantity

6/8

None

Battery Type

Sealed maintenance-free lead –acid battery of battery voltage 12V/7AH

Backup Time (25℃)

Full load≥5min (Standard)

Charge current

1A

5.5A

L*W*H (mm)

425×190×328

22.5/27

Weight (kg)

425×190×328

10
2. Environmental
Item

Normal range

Ambient temperature

0℃~ 40℃

Environment humidity

20%~ 90% (No condensation)

Altitude

Lower than 1000m: no derating

Over 1000m: 1% derating for every 100m rise

Storage temperature

-15℃~ 45℃